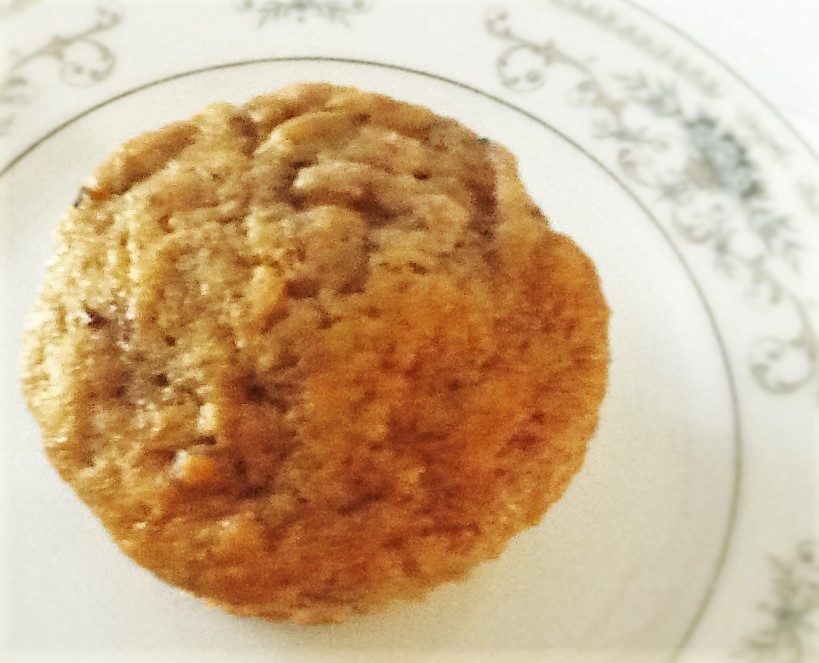 A Healthy Dose of Muffin!
I don't usually buy spelt flour but picked up a bag of Bob's Red Mill Whole Grain Spelt Flour the other day and whipped up these muffins with the ripened bananas from my fridge.
Don't let the long list of ingredients scare you off. They are simple to throw together, healthy, and they were a hit. Give them a try!
Banana Coconut Chocolate Spelt Muffins
Ingredients
3 cups spelt whole grain flour
1 ½ tsp baking soda
½ tsp baking powder
1/2 tsp salt
4 eggs beaten
1/2 cup coconut oil melted
¼ cup butter melted
2/3 cup honey
1 tsp vanilla extract
4 ripe bananas
½ cup chopped sunflower seeds
½ cup cocoa nibs
Directions:
Preheat oven to 350 F
In a small bowl, mash the bananas. In a separate bowl combine the flour, baking soda, baking powder, salt and then make a well in the middle. Pour the eggs, melted coconut oil, melted butter, honey, and vanilla in the well then stir to combine. Stir in the mashed bananas, seeds, and cocoa nibs. Pour batter into prepared muffin pan. Makes 24 muffins.
Bake for 20-25 minutes
Connect with Lisa George, Registered Holistic Nutritionist – and take that first step to a healthier you! Contact 613-256-0506 or e-mail lisac.george@gmail.com